These mini apple cinnamon rolls are a "not-so-healthy" sugary goodness, but they're addictively good! Give them a try!
These mini apple and cinnamon rolls are a "not-so-healthy" sugary goodness! I'm telling you this from the start, but you also should know they're addictive! Yes, they're that good! This is a traditional recipe in my family. We always make this mini apple and cinnamon rolls dessert for Christmas. It's pretty easy to make, even for me..and I don't like baking very much :)This time, we tried something a little different because we had to make them really fast. We usually roll them in a croissant-like shape but this time, we just folded and cut them to look like mini rolls.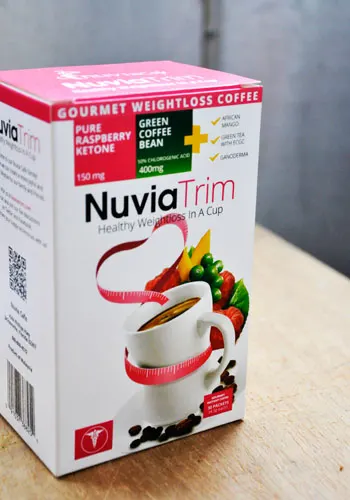 I am not a huge coffee drinker but from time to time I like drinking some good quality coffee. Recently, I received this package of Nuvia Trim coffee and I was really excited as I knew it was going to be delicious. Last year I reviewed another Nuvia coffee (view post + recipe here: Healthy Whole Grain Cookies ) and I liked it a lot. This time, it tastes a bit different.. in a good way! Nuvia Trim has a strong raspberry flavor which gives it a unique taste. It also contains lots of other ingredients (like Ganoderma, African mango, green tea, green coffee beans) but raspberry is the one with the strongest aroma.
NuviaTrim is supposed to help you lose weight because of its high content of antioxidants. It also supports appetite control and increases lipolysis .I didn't test it for losing weight but it is a great plus that it contains so many healthy ingredients and that it's high in antioxidants.
What do you think? Have you tried NuviaTrim?
Now, about these mini apple cinnamon rolls..they go great with coffee!! Oh yes! Breakfast dessert..served with a hot cup of unsweetened coffee..just perfect for me 😀 One tip, though, be careful not to eat too many mini apple cinnamon rolls!
Craving apple desserts? Check out these recipes: Upside-Down Vegetarian Apple and Cinnamon Pie and Banana Cream Pie with Cinnamon Crusted Apples .
Yield: 4
Mini Apple Cinnamon Rolls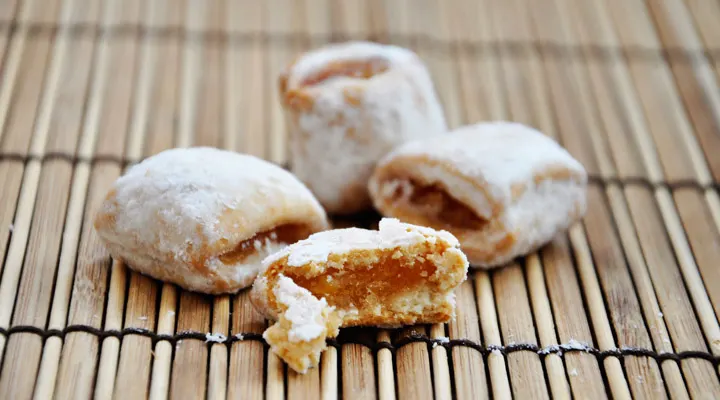 These mini apple cinnamon rolls are a "not-so-healthy" sugary goodness, but they're addictively good! Give them a try!
Ingredients
500g (3 cups) all-purpose flour
Dough:
1 tsp baking soda mixed with 1 tsp lemon juice
a pinch of sea salt
1 glass (200ml) filled with ½ water and ½ oil
Filling:
1kg (35oz) apples, grated
approx. 150g (5oz) sugar
3-4 tsp cinnamon
Instructions
In a large skillet, add grated apples, cinnamon, and sugar. Cook over low heat until the apples are soft and moist while stirring continuously. When they're ready leave them to cool down while making the dough.
In a large bowl, add flour. Make a hole in the flour and add the teaspoon of baking soda in that hole. Over the baking soda pour 1tsp of fresh lemon juice. Pour the glass filled with oil and water, little by little, while mixing using your hand. Knead the dough until it has a paste-like consistency and it's smooth and elastic.
Place the dough on a lightly floured work surface. Roll the dough out into a large rectangle.
Cut 5 cm strips out of the dough (1.). On each strip, on one-half of the strip, add the apple filling and spread it evenly (2.). Roll the strip and press it a little (3.) . Do the same with the other strips. See instructions below.
Preheat the oven to 200C/400F. Place the large rolls on the baking tray (with parchment paper). Bake the rolls in the oven for 25-35 minutes. Remove the rolls from the oven and set aside to cool on a cooling rack.
Cut the rolls in 2cm mini rolls (4.) . Sprinkle with powdered sugar (optional).
Nutrition Information
Yield
4
Amount Per Serving
Calories

398
Total Fat

10g
Carbohydrates

66g
Protein

10.6g