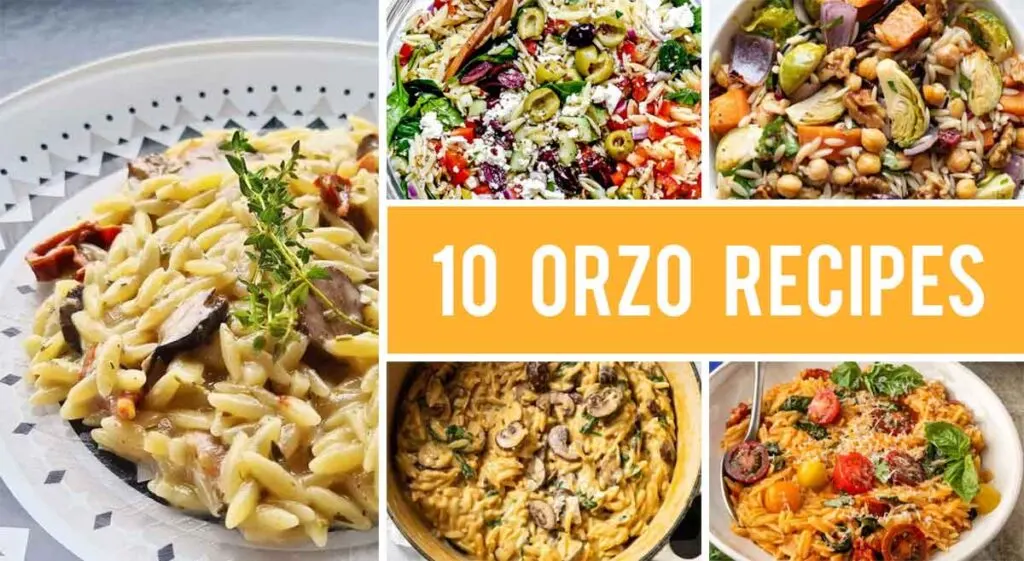 Do you want to start experimenting with orzo? In this list, you will find 10 orzo recipes for quick, easy, and mouthwatering meals. Give them a try!
Orzo is a small, rice-shaped pasta. It's often used in soup, but it can also be cooked with other ingredients and served as a side dish or part of the main meal. Orzo has a mildly nutty flavor that pairs well with most ingredients you'd use in other recipes. In this article, you will find some of my favorite recipes that showcase just how versatile this simple pasta can be!
Orzo is a type of pasta that is shaped like a large grain of rice. It's most commonly used in soups and salads, although it can also be served as a side dish. Orzo is made from durum wheat flour, which is high in protein and makes the noodle chewy when cooked. The word orzo comes from an Italian word for barley, but this particular version has nothing to do with barley!

Orzo can be found in bulk at many stores.
How to cook orzo
Bring water to a boil in a saucepan.
Add orzo and cook it until tender, about 10-12 minutes depending on the type of orzo you use (more or less time may be required for some types of orzo).
Drain any excess water and add salt if desired (or other seasonings such as garlic, pepper, etc.).
Type of recipes can you make with orzo
Orzo is a versatile grain that can be used in soups, salads, casseroles, and side dishes. Whether you're looking for something to go with your favorite weeknight meal or an easy dish to make for guests at your next dinner party, there's no shortage of recipes out there. This versatile grain can be cooked in many different ways.
Here are some of the most popular ways in which you can use orzo:
To make a hearty soup
As a side dish
To make an easy casserole
In addition to being delicious and versatile, orzo is also an excellent source of fiber; one cup contains about 7 grams of this nutrient. It's also gluten-free so it works well with several diets including paleo/whole30 and low-carb diets such as keto.
Orzo also happens to be an excellent source of iron. One cup of cooked orzo contains 1 milligram of iron. Plus, it offers 8 grams of carbohydrates per serving, providing plenty of energy without too many calories. And since this tiny pasta is made from durum wheat flour (a high-protein wheat), it makes sense why orzo is so good at giving you energy throughout the day!
Orzo is a great way to add texture and volume to your meal. It's also easy to cook, so you'll be able to throw this into the pot in no time. Orzo has a low glycemic index, which means it doesn't spike your blood sugar nearly as much as other grains do. This makes it a great choice if you're trying to lose weight or manage diabetes!
Orzo is such an easy ingredient to incorporate into your meals, so it can be as simple as throwing some into a stew or soup.
If you're looking for some recipe inspiration, you are in the right place! Scroll down to find my hand-picked list of 10 orzo recipes for quick, easy, and mouthwatering meals.
Orzo Recipes
Links to full recipes are in each recipe title.
If you're a fan of quick, painless meals, then you'll absolutely love this creamy orzo with veggie balls! It's comforting, quick, and super delicious!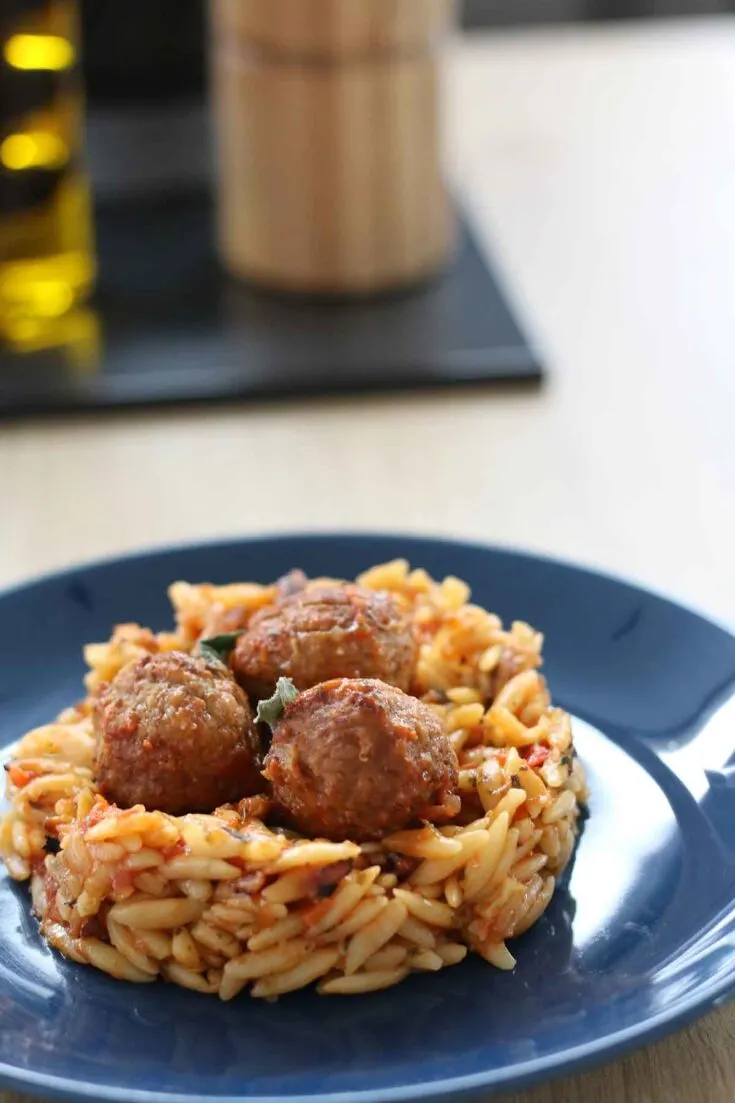 In the mood for a simple dish that's also bursting with amazing flavors? Here's my recipe for creamy truffle orzo, my latest culinary obsession!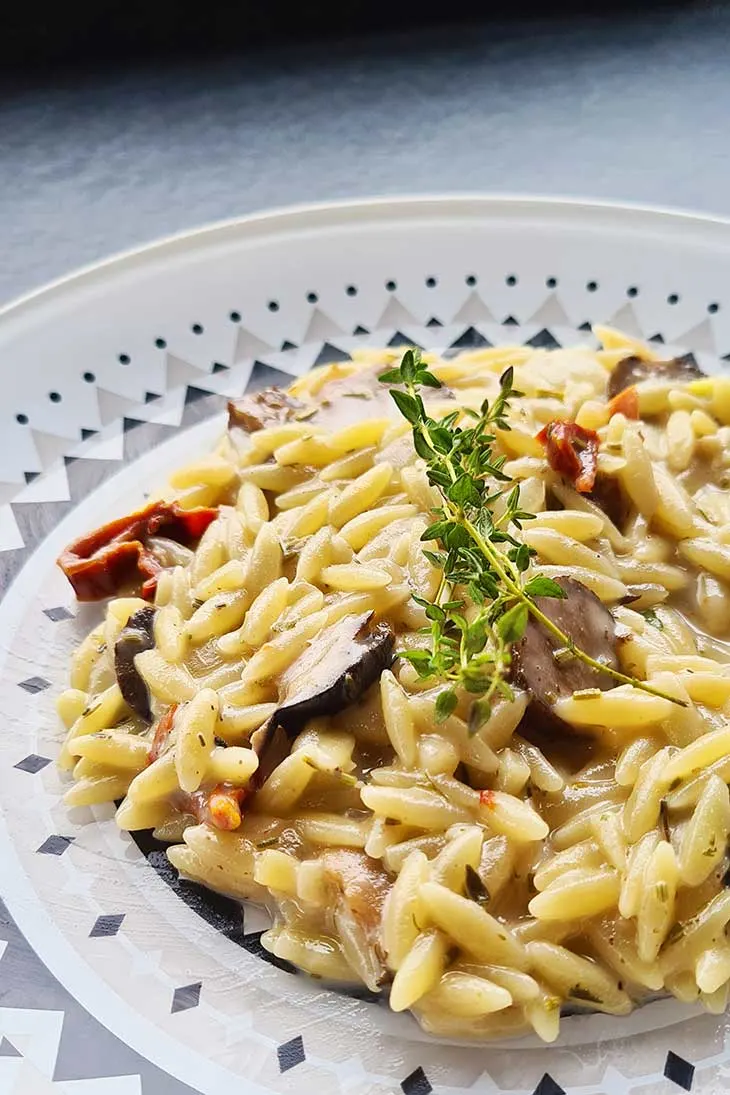 If you're a butternut squash lover, then you'll absolutely adore this recipe for creamy orzo with roasted butternut squash! Recipe created by Vikalinka.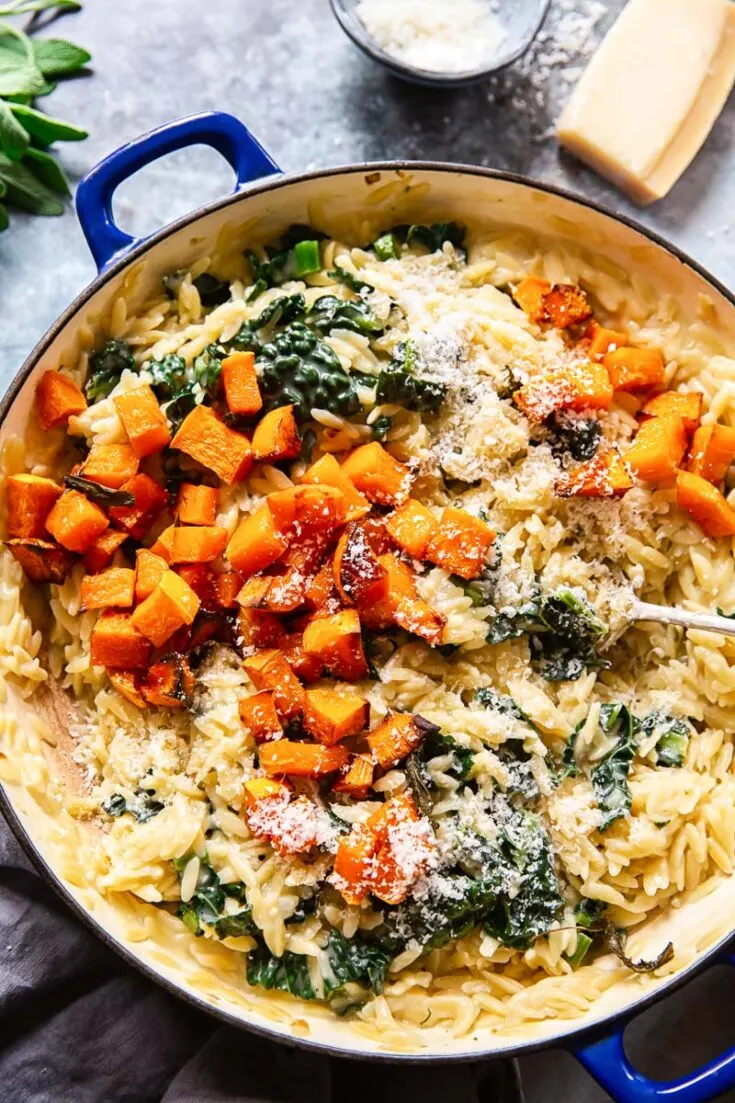 The Mediterranean diet is known for its fresh, healthy ingredients such as tomatoes, bell peppers, olives, and other greens. If this sounds like heaven to you, then you should try this recipe! Recipe created by Foodie Crush.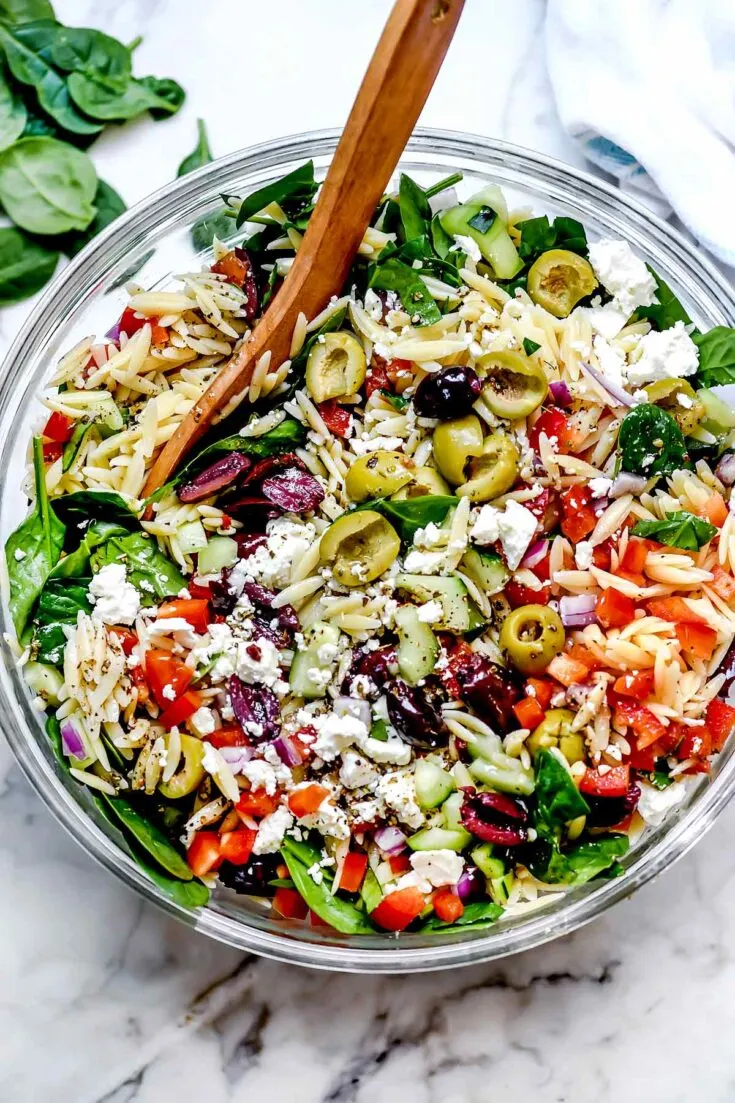 Roasted veggies, chickpeas, and orzo go together hand in hand if you want a hearty, yet healthy meal! Recipe created by Cooking for Peanuts.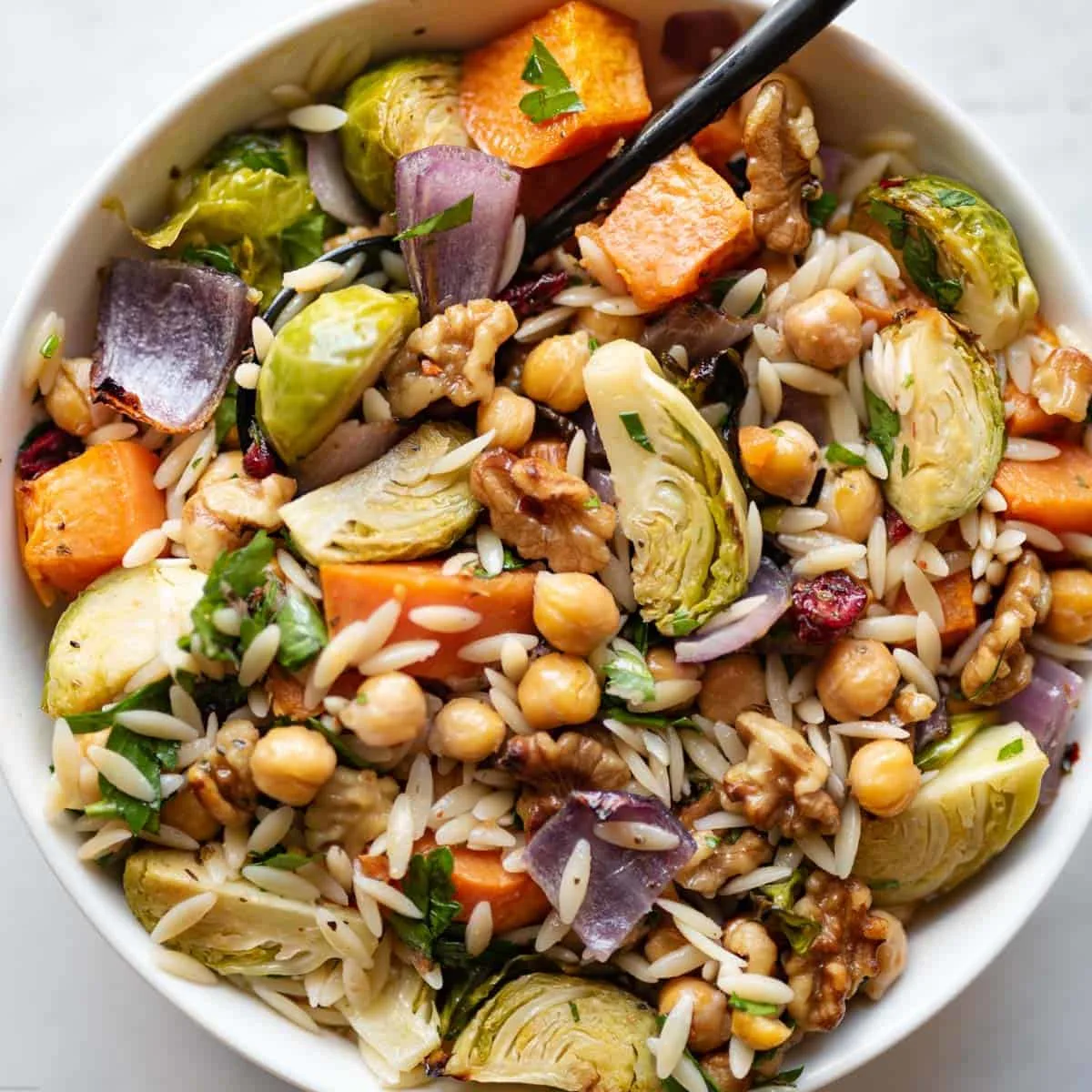 If you like Brussels sprouts, then this orzo recipe is definitely for you! It's super delicious and healthy! Recipe created by Grateful Grazer.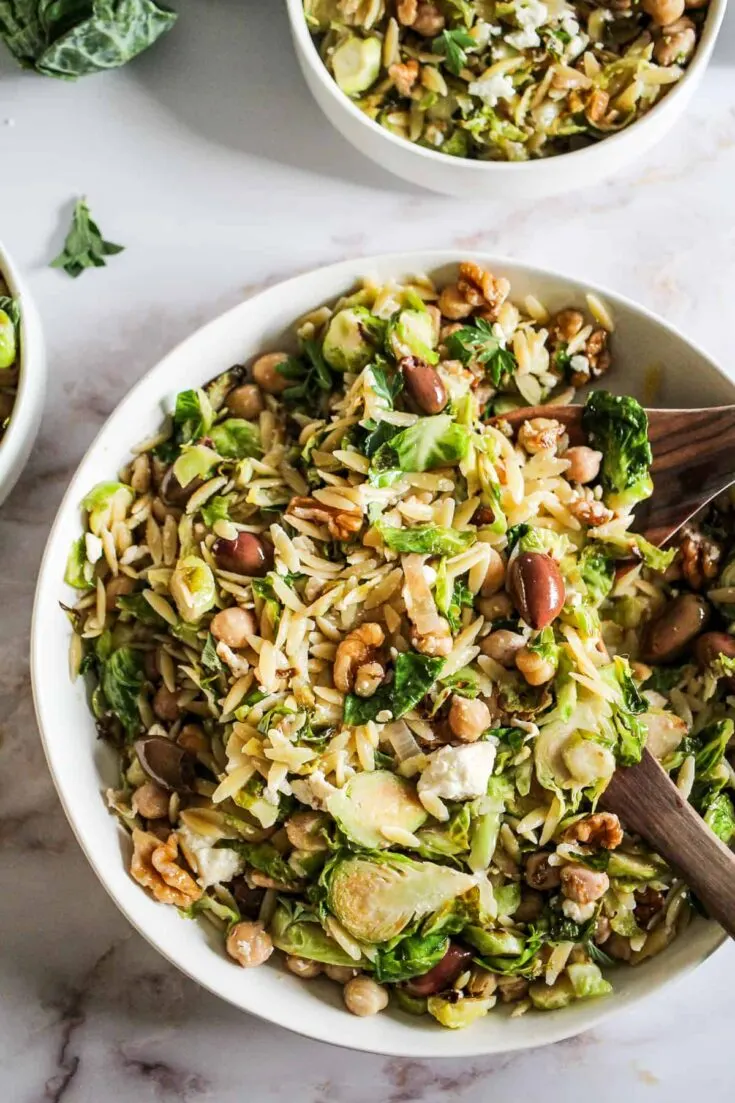 This one-pot broccoli parmesan orzo is the perfect side dish. It can also be served as a main dish, it's that good! Recipe created by Fork in the Kitchen.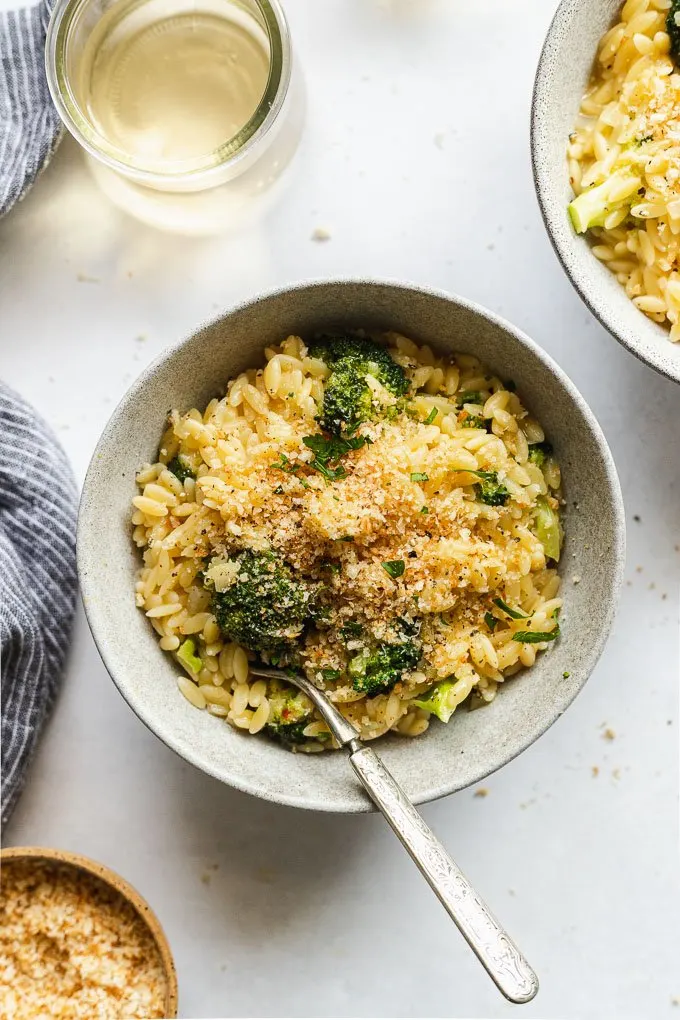 I just love adding goat cheese to orzo salads! And this recipe with corn and zucchini is one of the best ones you can try! Recipe created by Food and Wine.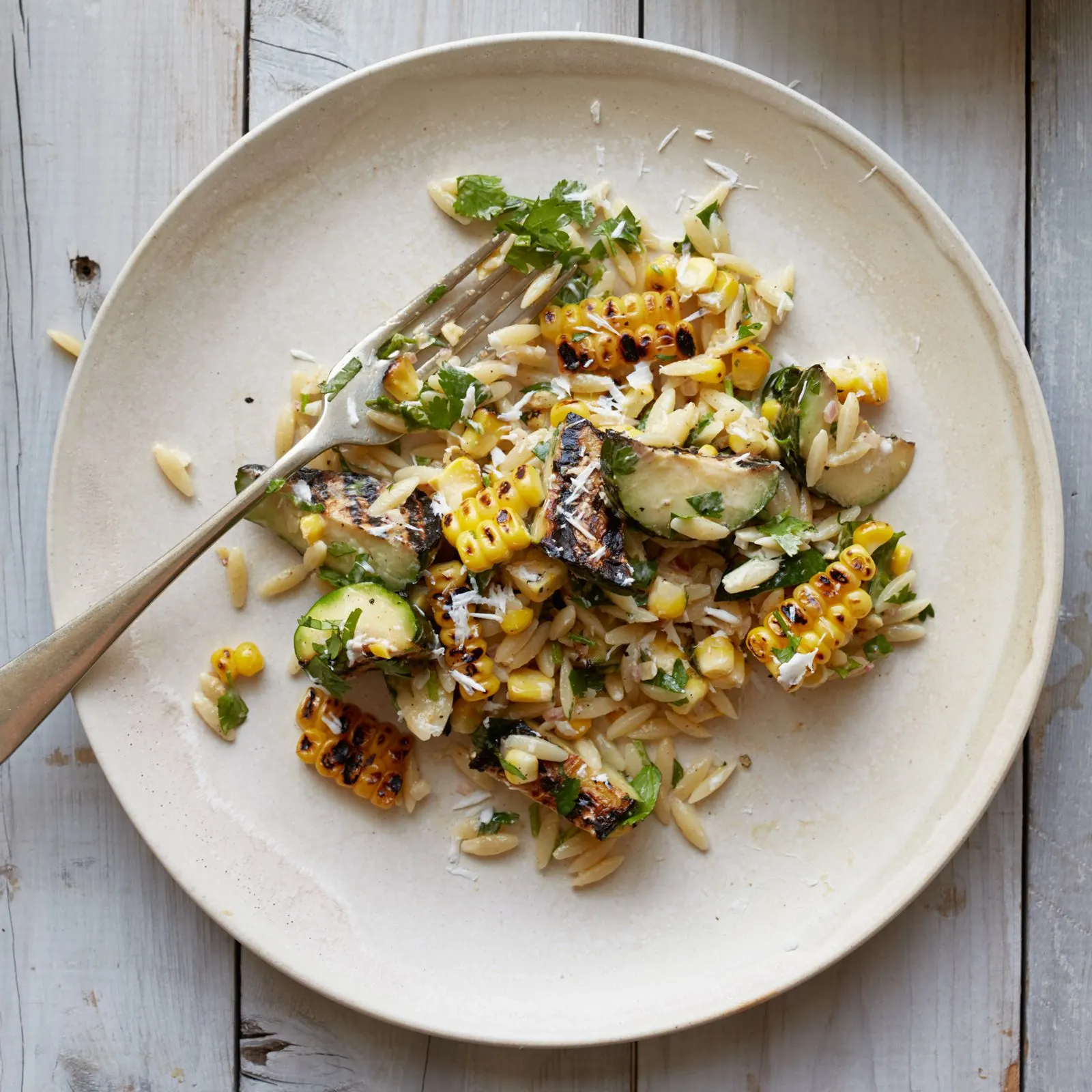 I just love a creamy orzo dish! For me, this is the perfect lunch whenever I crave something comforting and filling! Recipe created by The Kitchn.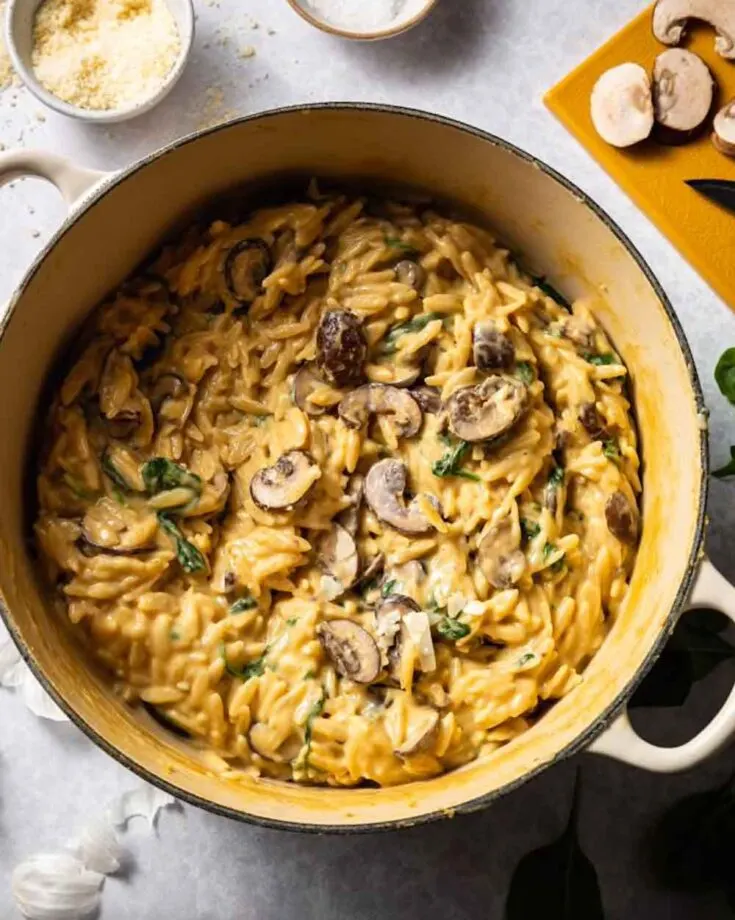 If you're looking for a fresh yet filling dish, this creamy vegan Tuscan orzo is definitely the best recipes you can try! Recipe created by Short Girl Tall Order.