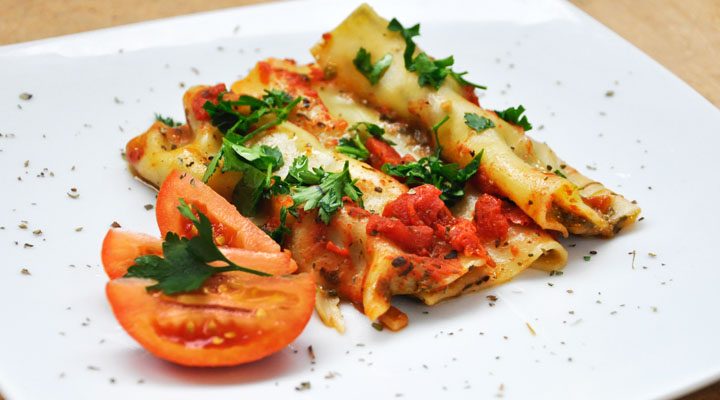 Reteta vegetariana cu specific italienesc, pentru cannelloni cu spanac, crema de branza feta si cu sos de rosii cu busuioc.| This is a healthy, vegetarian spinach cannelloni recipe (with vegan version) with spinach, feta cheese and tomato, basil sauce. 
  Recipe in English
  Reteta in Romana
Yesterday I felt like cooking something new. Bad weather and lazy mood, all I wanted to do was stay indoors, eat something good and watch a movie. I craved pasta so I bought cannelloni and decided to stuff them with cheese and spinach. Oh my, what a great combination! I never cooked cannelloni before. Unfortunately, I didn't have enough stuffing and they were not as stuffed as they should have been but they were great anyway. Tip! Stuff them until they're completely full.  I'll try this spinach and feta cannelloni recipe with tofu also. I think it will be just as delicious. So, if you're vegan, just replace feta with tofu
This will be my last pasta meal for the next 1-2 months as I'll start my pilates/aerobic classes tomorrow. I want to get a fit body. Eating healthy is not enough. I am not an athletic person at all! This will be hard for me but I think it's time to do something about it. I want to be slim and fit not just slim.
This spinach and feta cannelloni was a recipe to remember! I'm sure you'll love it too. I'd like to cook cannelloni again, what other stuffings you think would go with it? 
I found another great website for kitchen utensils. I actually discovered that I love buying kitchenware more than clothes! A great set of cooking knives pleases me more than a pair of shoes. So if you love buying kitchenware as much as I do Crosbys is the place for you. More details below.
Spinach and Feta Cannelloni
Ingredients for a whole tray of spinach and feta cannelloni - about 6 servings: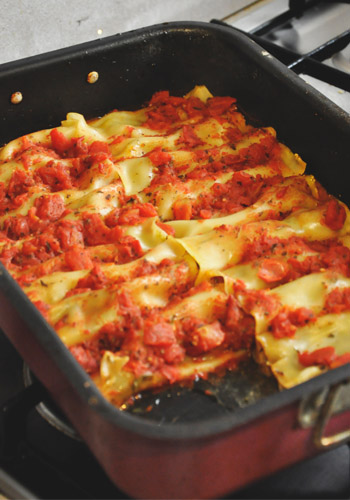 200g feta cheese (or tofu for vegans)
2 cups fresh, canned or frozen spinach (if frozen let it thaw first)
1 pack of cannelloni (about 18-20 pieces per pack)
5 tbsps tomato sauce
1 cup peeled, cooked and chopped tomatoes (I used homemade but you can use canned too)
1 tsp dry basil
1 tsp dry oregano
olive oil
salt and pepper, to taste
 Directions:
In a large bowl, mix together feta (tofu) cheese with spinach. Mash them with a fork.
Start stuffing the cannelloni using a small fork or teaspoon. Stuff them until they're full.
Spray an oven tray with some olive oil.
Place the cannelloni in the oven tray.
In another bowl, add tomato sauce, peeled & chopped tomatoes, oregano, salt, pepper, and basil. Mix well and pour over the cannelloni in the tray. Spread evenly.
Add some water in the tray; not much, just a little, about 1/4 cup.
Cover with aluminum foil and place in the oven at 160-180 degrees Celsius.
Cook for about half an hour then serve!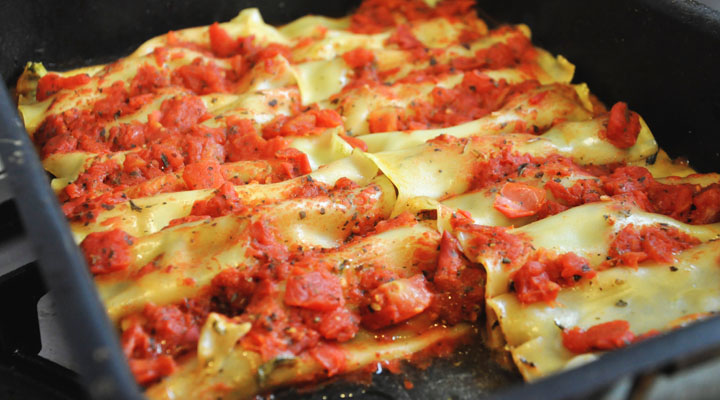 Crosbys specialise in the supply of food preparation and food presentation equipment. From Robot coupe stick blenders and veg prep machines, to fine tableware and quirky food presentation items. Crosbys also stock a wide range of glassware, barware and chefs clothing.
They have really affordable prices and high quality producs. I especially like the Porcelite Mini Scallop Dish which is just £0.99 and the 3 Tier Cake Stand. These would look so good in photos!
Ieri am simtit ca trebuie sa incerc ceva nou in materie de retete. Aveam o stare de lene incurabila si tot ce imi doream era sa stau in casa, sa ma uit la un film bun si sa mananc ceva care sa imi gadile papilele gustative. Aveam pofta de paste. Asa ca  mi-a venit ideea sa fac cannelloni cu spanac si branza feta.Feta este si va fi slabiciunea mea. Stiu ca nu e sanatoasa insa din cand in cand o mai adaug in retetele mele de paste. Si in acest caz, ce bine am facut! Au iesit super acesti cannelloni cu spanac si branza feta
Sfat: Sa ii umpleti pana cand sunt complet plini. Eu nu i-am indesat prea bine si s-au cam 'dezumflat' insa tot gustosi au fost :) 
Pentru mine a fost prima oara cand am gatit cannelloni. Voi ati mai preparat asa ceva? Ce umpluturi ati folosit? 
Iti place spanacul? Incearca si Green Lasagna with Béchamel Sauce.
 Cannelloni cu spanac si branza feta
Ingrediente: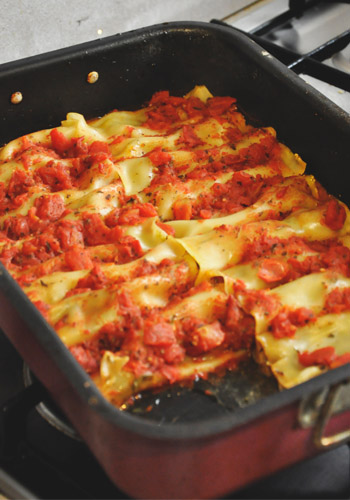 200g branza feta (sau tofu pt vegani)
un borcan cu spanac (nu era anotimpul spanacului cand am preparat mancarea asta, ideal este sa folositi spanac proaspat)
1 pachet de paste cannelloni (aprox. 18-20 per pachet)
5 Lg pasta de tomate groasa
1 cana rosii cubulete din conserva (Eu am folosit rosii puse la borcan de mama insa puteti folosi si rosii la conserva de la magazin)
1 lg busuioc uscat
1 lg oregano uscat
ulei de masline
sare si piper dupa gust
 Instructiuni:
Intr-un bol mai maricel se amesteca feta cu spanacul. Se paseaza cu o furculita.
Se indeasa bine, bine umplutura in pastele cannelloni.
Se unge o tava cu putin ulei de masline si se aseaza pastele umplute.
Intr-un alt bol se amesteca rosiile cubulete, pasta de tomate si condimentele. Se toarna apoi peste pastele din tava.
Se adauga si putina apa in tava, nu foarte multa, aprox. 1/4 cana.
Se acopera tava cu folie de aluminiu si se lasa la cuptor jumatate de ora la 180C.
O sa va placa la nebunie!!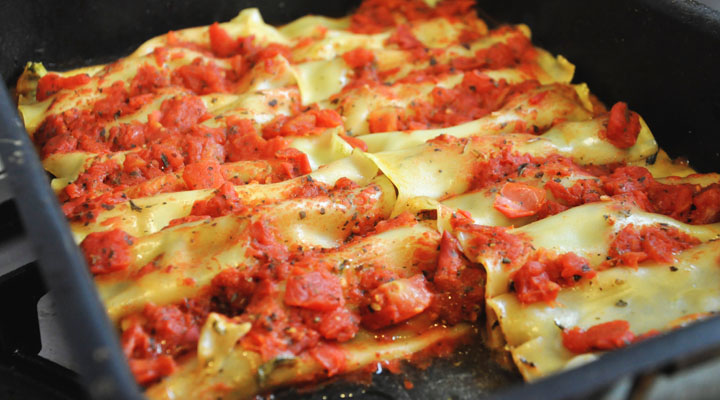 Cooksnaps