What better way to celebrate spring than with a flavorful spring ricotta tart with edible weeds? I used spinach and 4 other weeds for this tart, and the result is astonishing!
Spring is here, which means my garden is starting to bloom and come back to life. And because I love spending time outside, I always observe new plants and weeds that are popping up here and there and I try to come up with recipes that may include them. If they're already there, why not make the best out of it?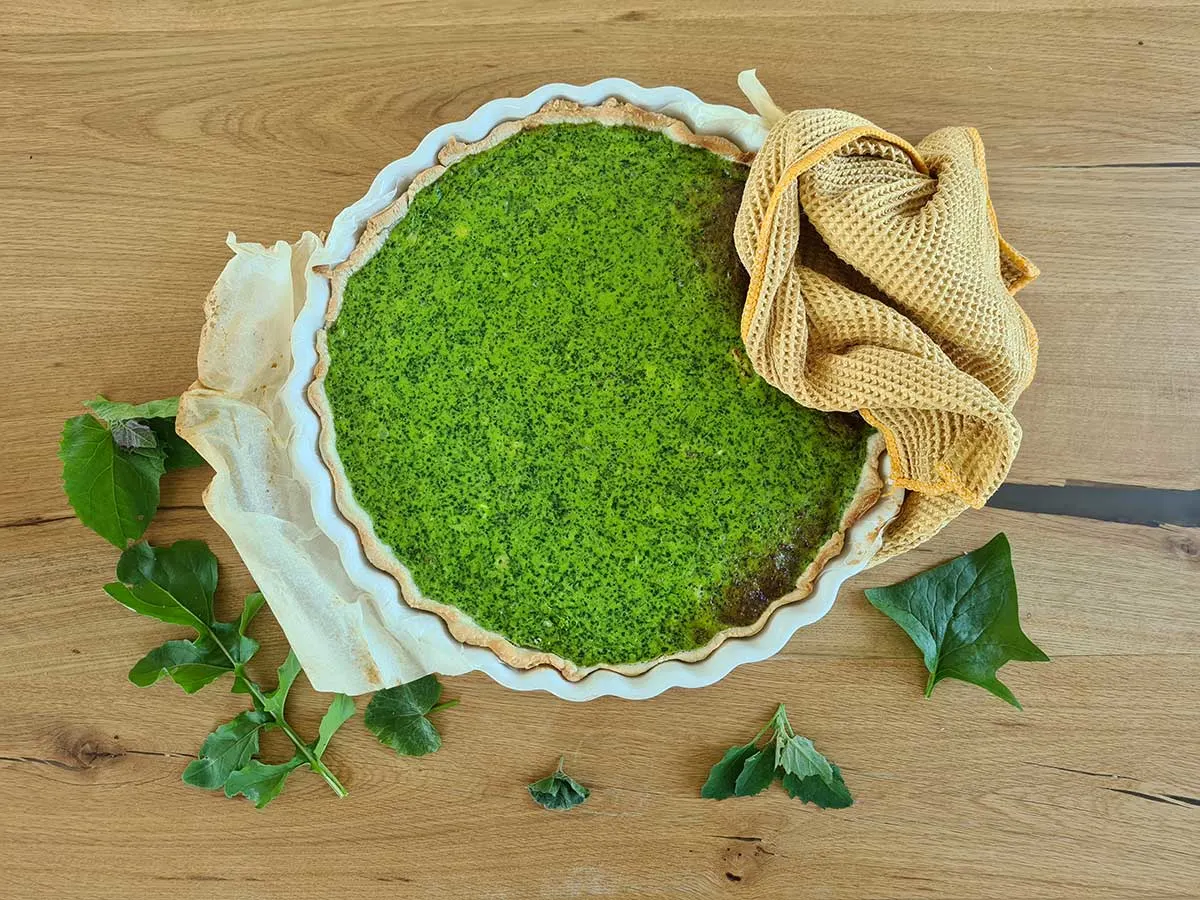 By the way, did you know that not all weeds are toxic? Some of them are edible – and you may be surprised to see that the list is quite long, although most people ignore them and don't think they can make anything out of them.
Since I started gardening, I've discovered so many edible weeds! Now my garden is full of them and I want to tell you all about the 4 common weeds I've used for this recipe!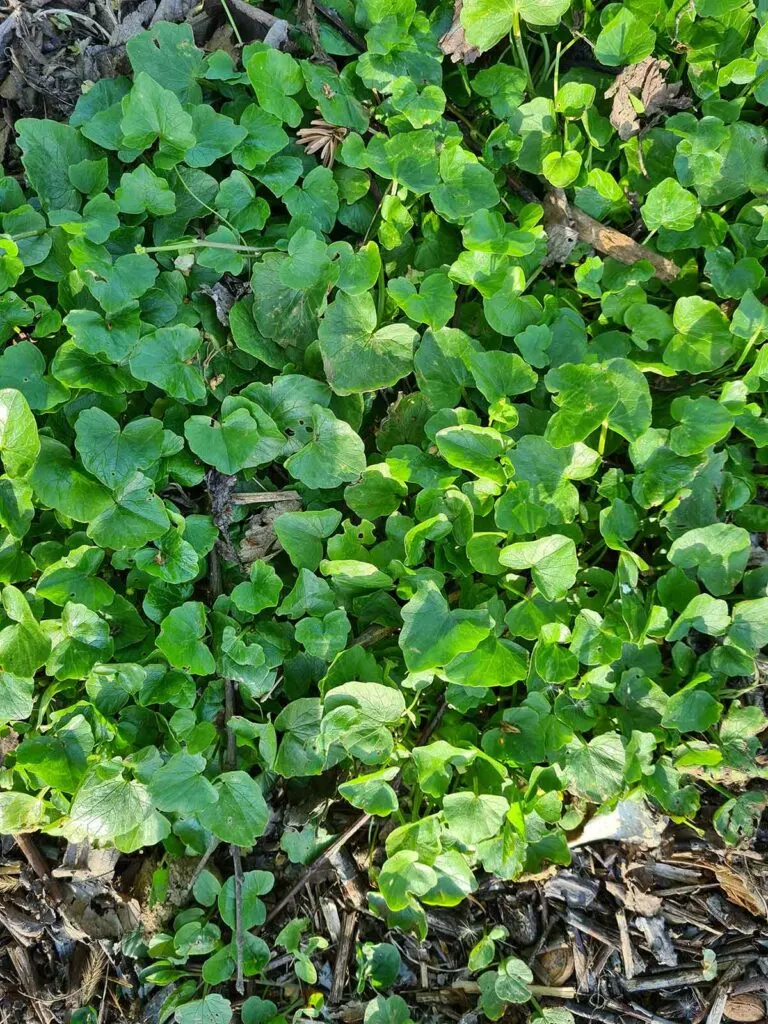 Now that I've made the introductions, let's get back to today's recipe: a delicious spring ricotta tart! 🙂
I used Matador spinach as the main ingredient for this tart's filling – around 80%. I planted it in my garden last autumn and I really like it! The rest of the 20% is made of the 4 edible weeds I've mentioned before.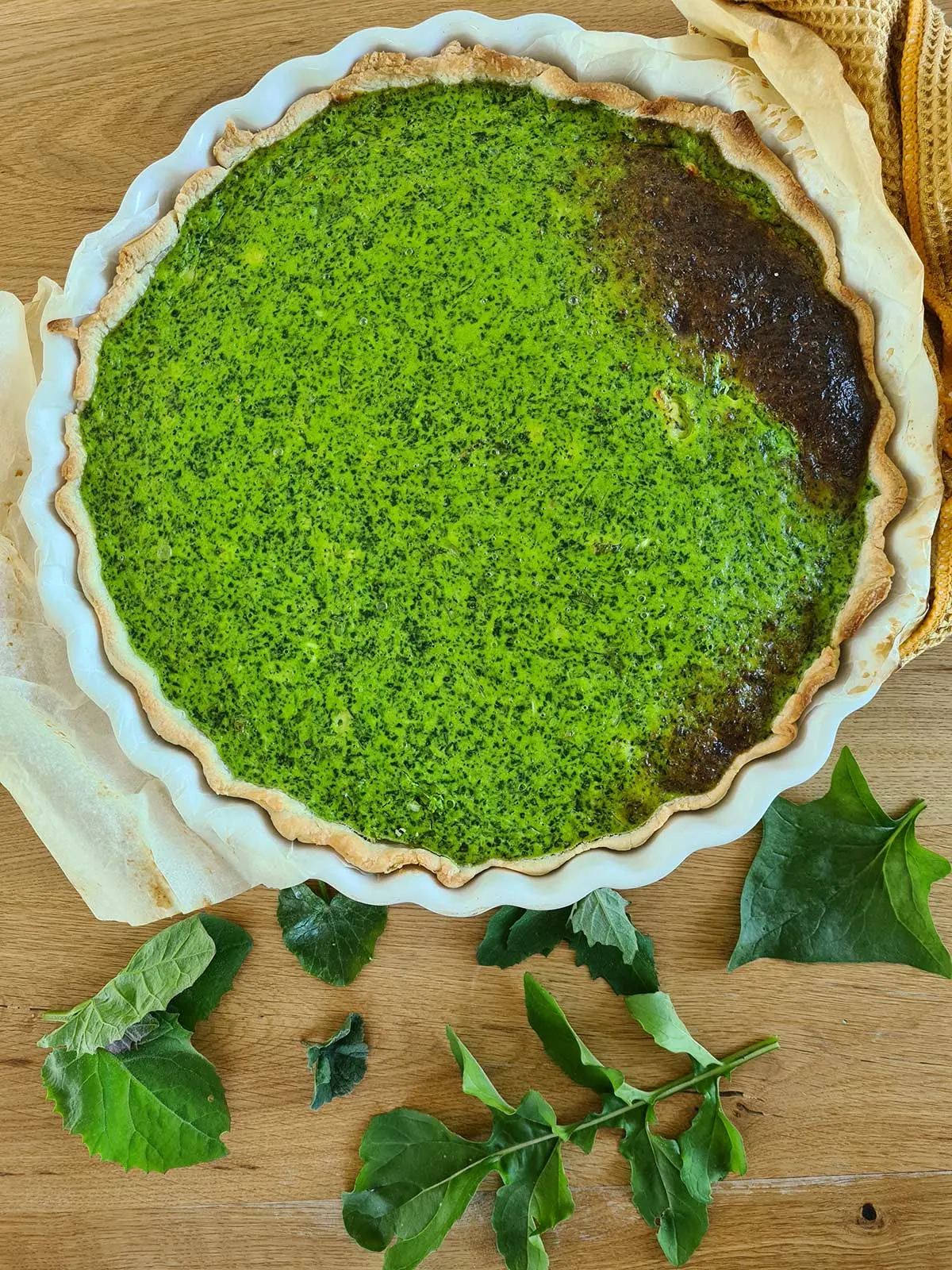 I also added some spring onion and green garlic for a touch of freshness. I've actually found some that grew spontaneously in my garden from the bulbs left in the ground last year. I didn't take out the new ones yet, so I can say that this tart is mainly made out of… scraps! 🙂
In order to speed things up, you can use store-bought tart dough – it comes in super handy for this recipe! Of course, you can also make your own if you want – the process is pretty simple and super satisfying. You can find the step-by-step instructions and ingredients in the recipe card below.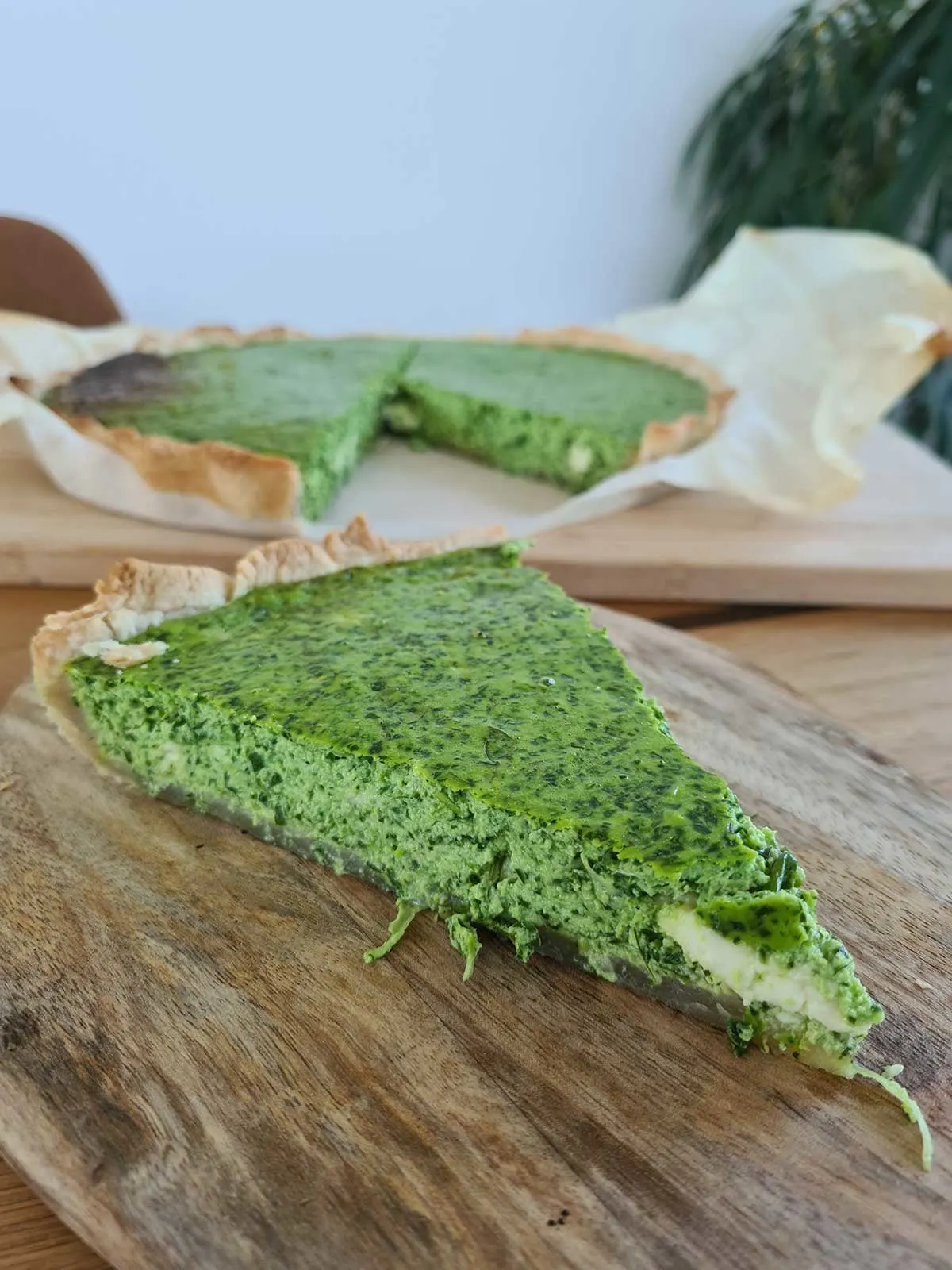 Another quick note about the filling mixture: Because Costin, my husband, is working out and his meals have to be a bit higher in protein, I replaced the flour or starch I would normally use in this recipe with protein powder in order to make the composition "coagulate" or stick together.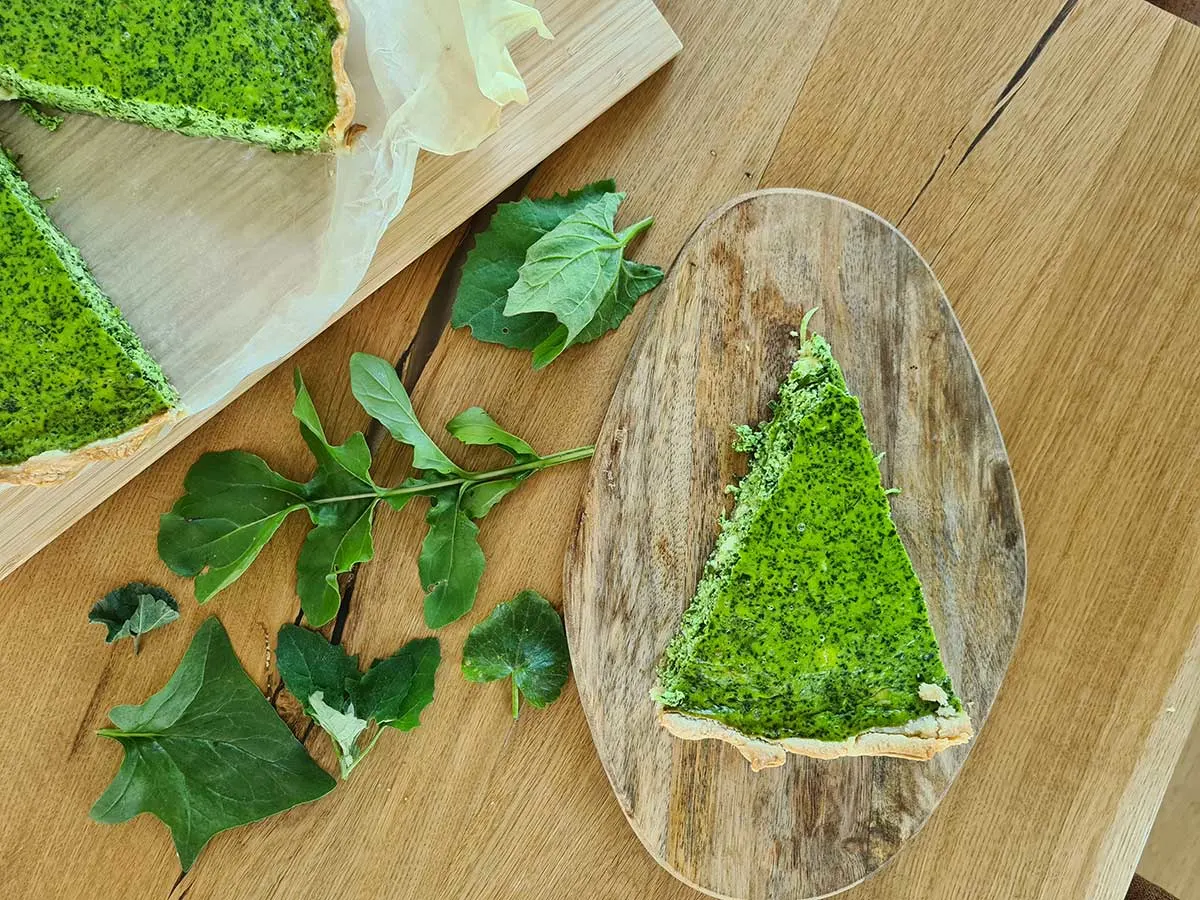 Now I only have one thing left to say: this spring ricotta tart with edible weeds really surprised me! It's extremely delicious and super easy to make, even though I listed some ingredients with complicated names here. In case you don't have access to them or you're not passionate about edible weeds, you can omit them and simply use spinach for the greens.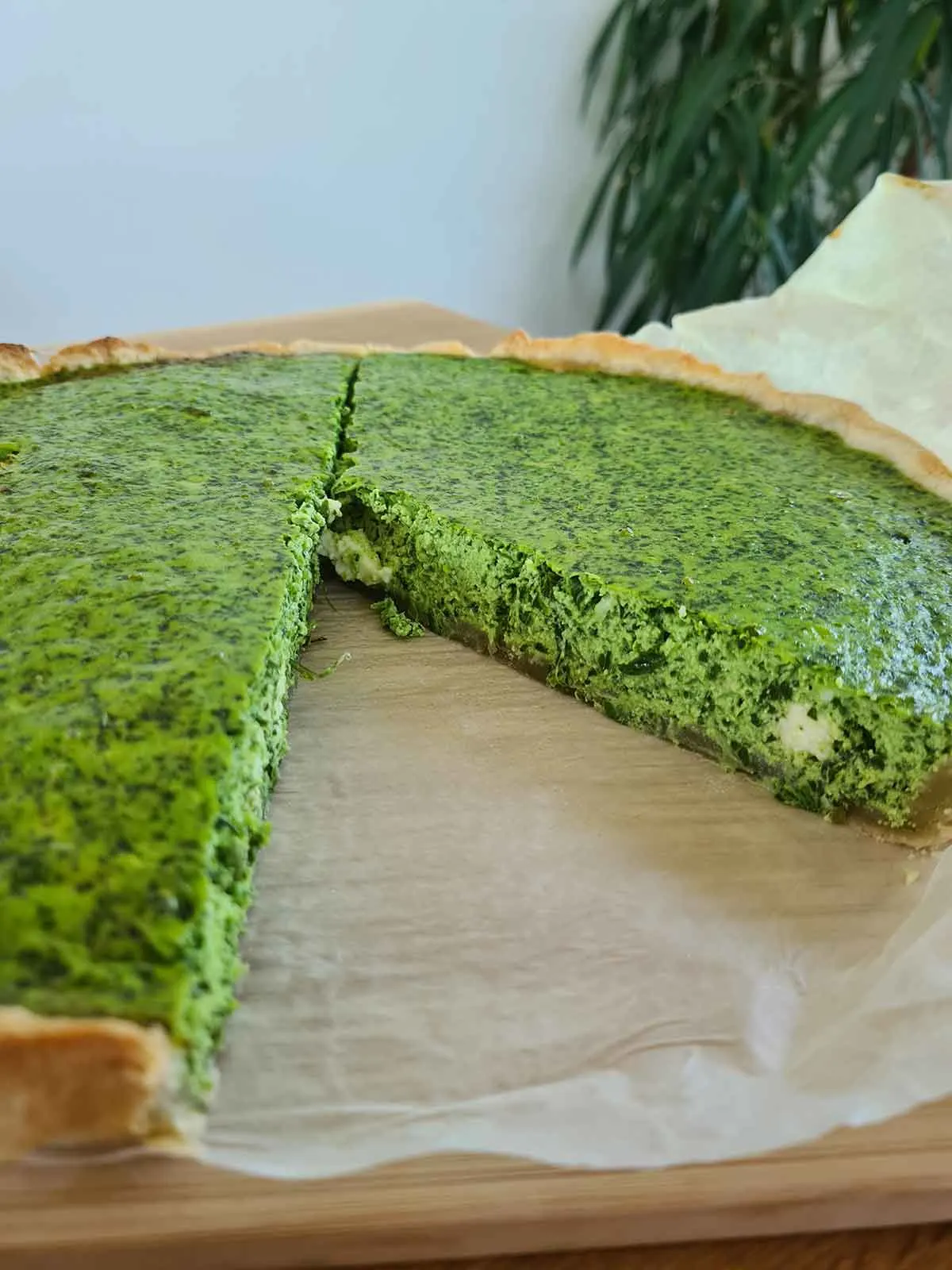 This being said, I'll leave you with the step-by-step recipe below. I'm really curious about your opinions on this unique recipe, so make sure you don't forget to leave a comment down below!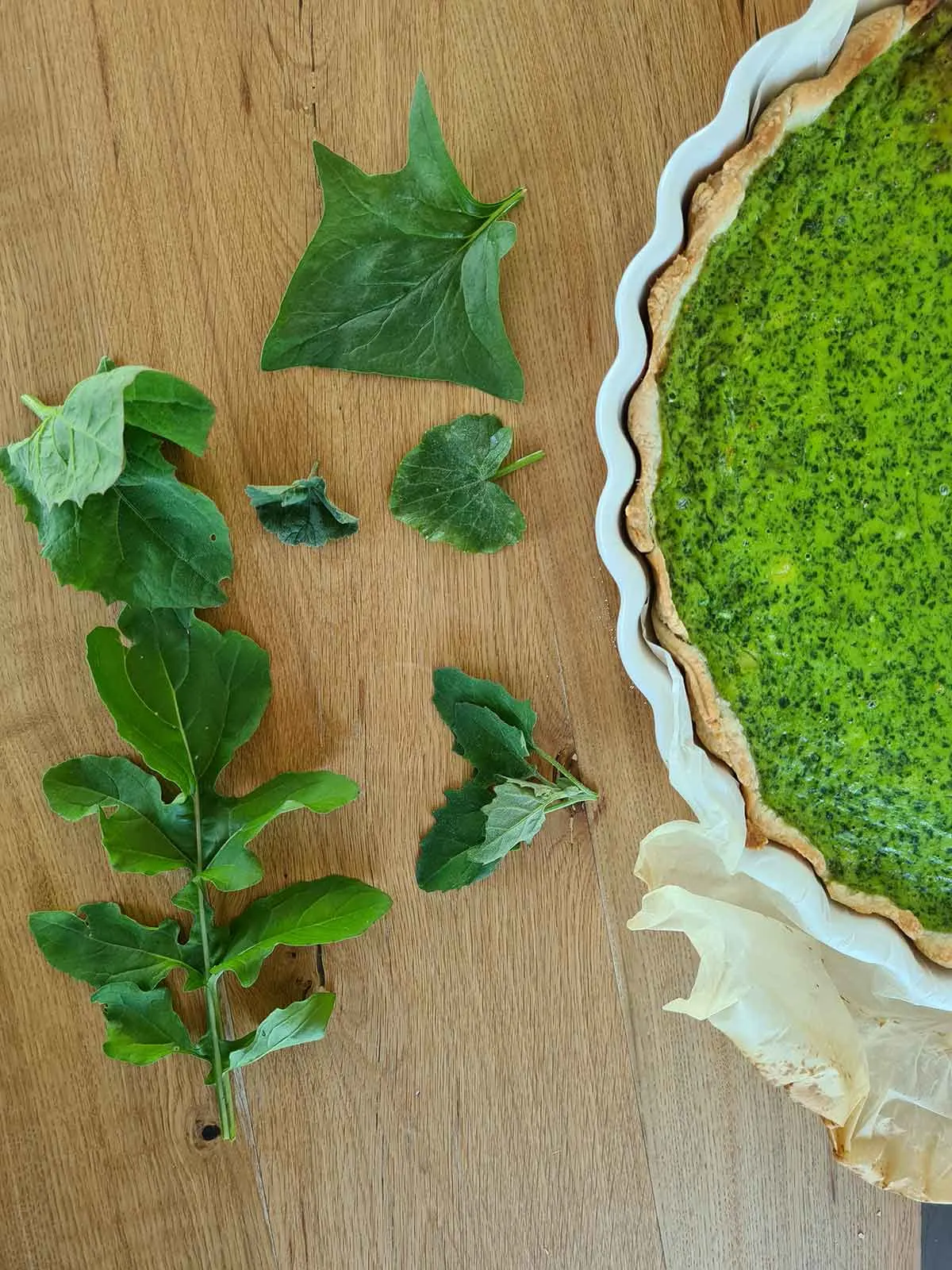 Yield: 8
Spring Ricotta Tart with Edible Weeds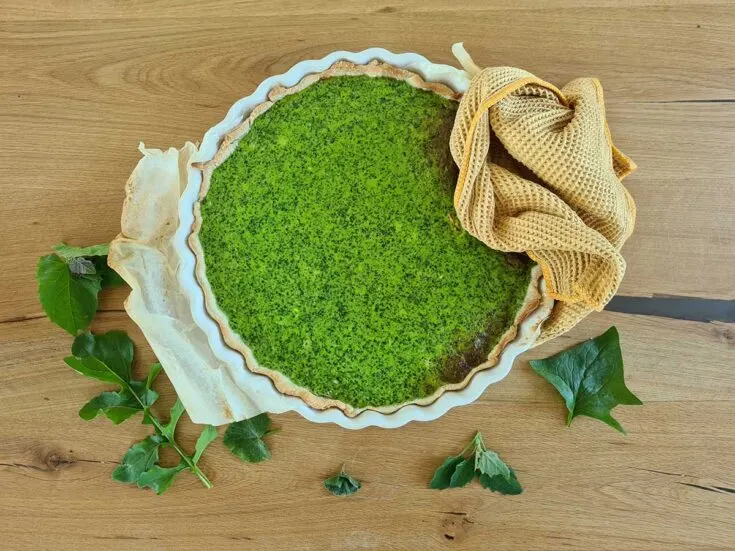 What better way to celebrate spring than with a flavorful spring ricotta tart with edible weeds? I used spinach and 4 other weeds for this tart, and the result is astonishing!
Ingredients
For the savory tart dough:
180g (1 1⁄2 cups) all-purpose flour
80g (⅔ cup) whole grain flour
80g (1/3 cup) butter
80ml (1/3 cup) ice cold water
1/2 tsp salt
For the filling:
500g (17 oz) ricotta
300g (10.5 oz) spinach
a handful of edible weeds - watercress, cheeseweed, arugula, chenopodium album, orache
150g old cows cheese, crumbled
a couple of spring onion and spring garlic
a handful of parsley and dill
3 eggs
120g (4 cups) Pure Whey protein powder from Gym Beam - if you don't want a high protein tart, you can replace it with flour
salt and pepper, to taste
Instructions
For the savory tart dough:
Add all the savory tart dough ingredients, except for the ice cold water, to a food processor and process on medium speed.
Gradually add the ice cold water, and when the dough has compacted, turn off the food processor.
Move the tart dough on the work table which was previously lightly powdered with flour and knead it for about 1 minute, until smooth.
Wrap the dough in plastic wrap and put it in the fridge for about 30-45 minutes before using.
For the tart:
Add all the ingredients (except the dough) to a blender. Blend until you end up with a creamy mixture.
Put the dough in a big tart pan (approx. 35cm diameter). Press the dough and gently lift it to coat the walls of the pan as well. If you're using store-bought dough, it will come with a baking sheet included, which you can leave on. If you choose to make your own dough from scratch, make sure to add a baking sheet to the pan first.
Bake the tart at 200C for 20 minutes.
Let it cool before serving.
Enjoy!
Nutrition Information
Yield
8
Amount Per Serving
Calories

383
Total Fat

21g
Saturated Fat

10g
Trans Fat

0g
Unsaturated Fat

9g
Cholesterol

110mg
Sodium

419mg
Carbohydrates

22g
Fiber

2g
Sugar

1g
Protein

28g
I strive to keep the information as accurate as possible but make no warranties regarding its accuracy. I encourage you to make your own calculations using your preferred nutrition calculator.