This red lentil veggie burger patties recipe is one of my favorite vegan patties recipes because it's not only super-easy to make but very versatile and delicious too!
This is the easiest veggie burger patties recipe ever! For those of you who don't know yet, I don't like spending a lot of time in the kitchen. I never make recipes that require a lot of cooking and I avoid baking as much as possible. I like simple recipes. Simple, healthy and delicious recipes! This is one of them. 🙂
These red lentil burger patties are ready in no time! I received tons of compliments for them even from my non-veg friends. I make them often, at least once a week! 15 lentil veggie burger patties are ready in only half an hour! They can be served with mashed potatoes or any other side dish of choice. They cam also be used as burger patties! Here's an example of how you can make red lentil burgers! They look delicious, right?! 😀
I know there are tons of red lentil veggie burger patties recipes out there, but if you want the easiest and quickest red lentil patties this is the recipe for you. This recipe is very versatile, you can add lots of new ingredients, such as olives, sweet corn, grated root vegetables and more! Presented here is the basic lentil veggie burger patties recipe and you can modify it as you please.
Yield: 15+ red lentil patties
Red Lentil Veggie Burger Patties with Greens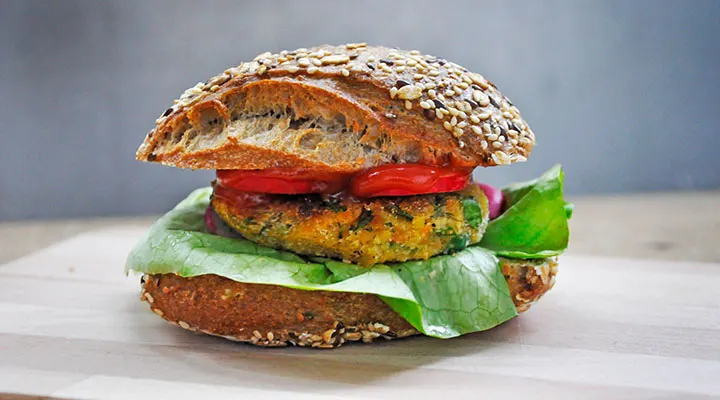 This is a delicious vegetarian recipe for lentil veggie burger patties, with vegan version too!
Ingredients
200g (1 cup) red lentils
1 bunch parsley, chopped
1 bunch dill, chopped
1 medium onion, diced
2 Tbsps ground flax seeds+ 3 Tbsps water, or 1 large egg - alternatively, you can use 1 Tbsp of psyllium husks
4 Tbsps nutritional yeast
4 garlic cloves, mashed
sea salt and ground pepper, to taste
breadcrumbs – about 80g (⅔ cup), more or less
Instructions
Mix the ground flax and water in a small bowl and set aside for 5 minutes to thicken.
Add lentils in a pot and cover them with water. From the moment they start boiling, let them boil for about 15 minutes and then remove from heat.
Strain the lentils very well and put them in a large bowl.
Start mashing them a little, using a fork.
Add egg/flax egg, inactive yeast makes, chopped onion, parsley, dill, mashed garlic, breadcrumbs, sea salt, and pepper.
Using a fork, or your hands, start mixing the composition. It has to be sticky and easy to mold. If it's not it means that you didn't strain the lentils very good and the composition is too wet. No problem, just add breadcrumbs until it has a dough-like consistency.
Spray a non-stick pan with some oil. Not too much.
Put the remaining breadcrumbs on a large plate.
Make the patties and then dip them in the breadcrumbs.
Put each patty on the frying pan and let it fry about 2 minutes on each side.
That's it! Serve with mashed potatoes or use them to make burgers and sandwiches.
Notes
You can bake them too. Grease a large pan and place the patties. Cook 15 minutes on one side and another 15 on the other, at 180C.
Nutrition Information
Yield
15
Amount Per Serving
Calories

133
Total Fat

1.6g
Carbohydrates

23.6g
Protein

6g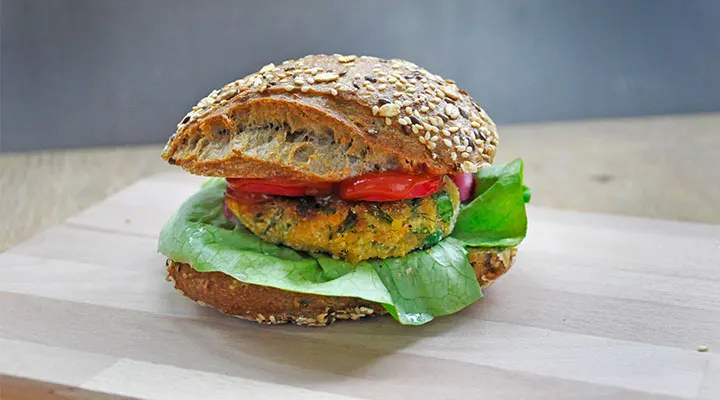 Lentils fan? Check out these delicious and super easy to make red lentils recipes: Lentils, Veggies and Mushroom Bake, Red Lentil Creamy Pâté and Creamy Red Lentil Soup .